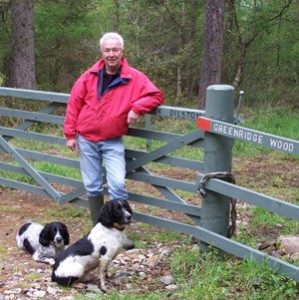 Having been born and brought up in rural Devon and then subsequently spending a career of 50 years at sea, the prospect of retirement with all its encumbrance of zimmer frames and wheel chairs was not sitting too comfortably on my shoulders. A year into this experience, at about the time the wife stopped talking to me, and with the feeling of guilt experienced every morning of really not doing very much constructive with my life, except walk the two Springers the obligatory six miles a day along the coast outside my home - it really felt as if the rot was well and truly starting to set in. That is until one day, whilst exploring a quiet part of Northumberland,  I espied a Woodlands.co.uk for sale sign.
This re-ignited a previously whetted appetite to own a wood that I had seen. However that one was situated some considerable distance away in the west of County Durham. It consisted of some magnificent broadleaf timber but because of the topography would require the owner to be a direct descendent of a mountain goat from the Grand Canyon fitted with crampons or at least own a helicopter. The carbon footprint to visit this wood would also have been exorbitant.
A couple of visits to Greenridge and meeting my prospective neighbour and also my local manager, David Alty, who was most helpful over the purchasing period, completely convinced me that the chance to contribute to and preserve a ready made piece of our heritage was there for the taking. As well as being able to encourage and sustain some part of our native flora and fauna, which has been so abused and pressurised for years, I would be able to sample the quiet solitude that goes along with tall trees. I would also be preserving something for future generations and reversing the trend of modern man in exploiting everything they touch for a quick buck.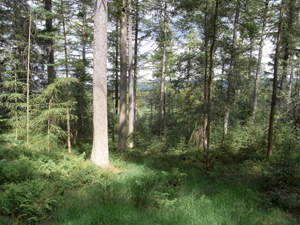 My declaration of intent to purchase when broached to the family was met with slack jawed incredulity and accusations of squandering their inheritance on something for the dogs (well, only partly correct !).
Now finally Greenridge is legally my part of England. None of this "in a corner of some foreign field" rubbish. I have a key for the gate with a very nice fob etched with Woodlands.co.uk., together with a work list which will probably stretch into the next millennium but when the fish pond is in and the bee hives are producing honey for tea and when the broad leaves have been planted then I can sit back and know it was the right thing to do.
---
Comments are closed for this post.
---
Leave a comment
Wild Flower Guide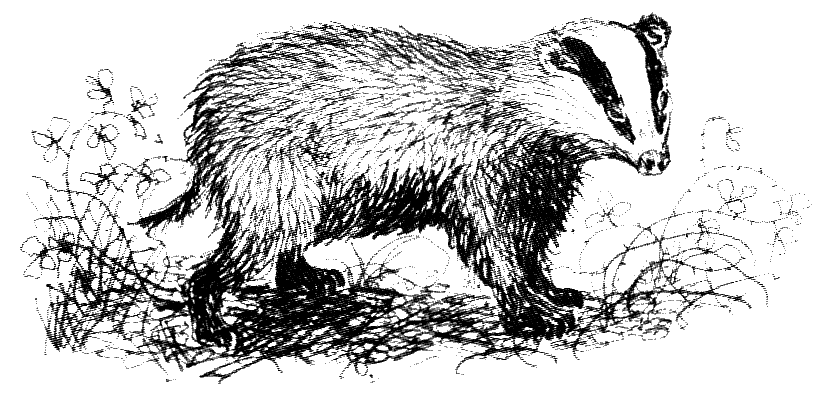 Topics
Tags
Managing Your Woodland for Wildlife
A new book on encouraging biodiversity in your woodland. Available free here »