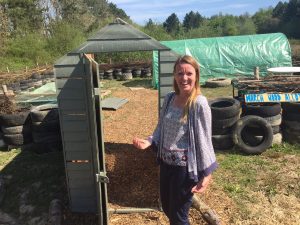 The March Wood project in Kent is using nature to help young people and families with "additional needs" and adults with mental health issues.   We run educational and therapeutic programmes and teach a range of practical skills. For example we help people to use hand tools, identify trees and plants. We also do firelighting and show how to managing risk around fires and edge-tools. we also help young people and adults deal with social and emotional issues through group discussions and one-to-one therapy sessions.
Our project has been running for almost two years and we've worked with over 100 young people and their families; young people with physical disabilities that include blindness, young people with autism and ADHD. Often we find families that are struggling to connect with their children and adults with learning disabilities and they have all taken part in programmes that engage with nature and outdoor activities to address these issues.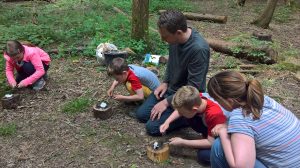 Using the woodland for these programmes is transformational and feedback from users has been overwhelming. One young person who had suffered a trauma spent a weekend in the wood learning how to light a fire, build a den, climb trees and when he was feeling low he just found release by hitting sticks against trees. The woods gave him the freedom to 'just be' for a few days. His mum said how lovely it was to see her son smile again.
Longer term users are commenting that they take life a little slower now after spending time watching how the wood changes over the seasons. They now take the time to stop and notice the small things where before life was overwhelmingly busy.
Being outdoors in nature has such a calming effect on us as human beings. Whether we notice it at the time or not, at some point we all stop and will suddenly notice the first bluebell, or a robin sitting on the fence.
For this coming year the March Wood project plans to work even more on mental health and well-being. We will be doing wild food foraging, mindfulness and tai-chi as well as developing the community allotment.
---
---
Leave a comment