It is probably not a good idea to plant wild flowers in an ancient woodland as the wood will already have a long-established ecosystem. However, if you are planting a new woodland or managing a newly established plantation you might well want to introduce a mix of new wildflowers.
Steve De St Croix is expanding his activities to supply wild seed and offers various mixes, including seeds for open areas and wildflowers for hedgerows and shade. His hedgerow seed pack includes tufted vetch, yarrow, agrimony, red campion, and the wonderfully named Perforate St John's Wort. Steve's pack costs £5 for enough seeds to cover 10 square metres. Larger volumes can be bought ​from Emorsgate seeds​ who are the UK's leading supplier of wildflower seeds, but if you want to buy small quantities online Steve recommends www.meadowinmygarden.co.uk.
Actually spreading the seeds can be tricky. They need to be evenly spread and one way to do this is to mix them with a carrier such as sand or dry compost and then spread that by hand as evenly as possible. This is best done in the autumn as many of the seeds benefit from the winter frost. You can either surface sow the seeds amongst existing grass, which should ideally be heavily grazed or cut, or you can plant them on top of a bare soil.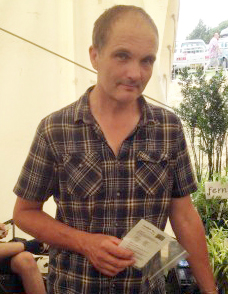 Steve's main occupation is as a gardener but he's keen to expand the seed supplies and his website is at www.hogweedgardens.co.uk
Other experts suggest that if there is too much vegetation in the area where you plan to plant you should cover the area with a carpet or similar for a few months until the existing plants are killed. Colin Reader suggests that for larger areas you should kill off existing vegetation with round-up (Glyphosate) before planting your wild flower seeds. He has a full guide here.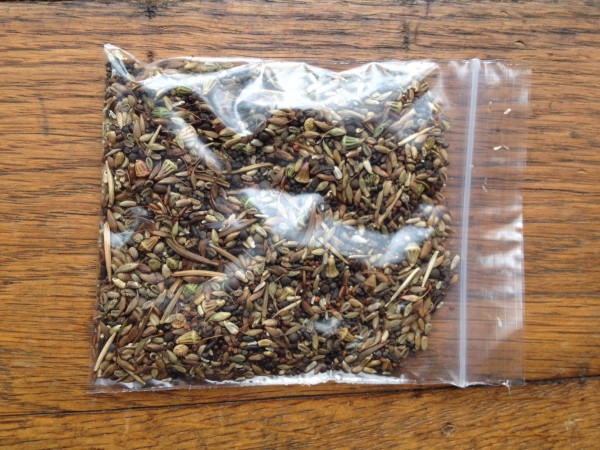 Leave a comment
Subscribe to our blog email updates
Managing Your Woodland for Wildlife
A new book on encouraging biodiversity in your woodland. Available free here »