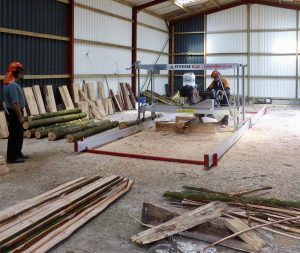 In these days when just about anything is available, delivered to your door with just a few taps on an app, I have introduced my own delivery service for some of our woodland owners – delivering to their woods rather than their homes.   The product or maybe that should be by-product, is sawdust, all neatly bagged up and deposited where it is most needed namely close by their composting loos. Not the sort of thing that is going to qualify me for a slot on Dragons Den, but satisfying in that (a) a "waste" product is put to good use and (b) the woodland owners are very appreciative.
How did it start? One of our contractors, with whom I have done quite a bit of work was doing some clearance of windblown trees for a woodland owner. He then brought his mobile sawmill on-site to 'plank up' the resultant timber for them. As the weather got wetter and milling opportunities outdoors became less frequent, I offered to let him use a large forestry barn* which is located within another of the woodlands at that site. The milling process generates a lot of sawdust, which he swept into heaps until we could decide how best to dispose of it.
I then recalled an earlier conversation with one of the other woodland owners at that location. The conversation was about composting loos in general and what to use to 'cover up' in particular. They had tried soil, moss, leaf-litter and old newspaper, but had been told that sawdust was as good as anything. So, I asked them if they would like some (lots) and they gladly accepted. Flushed with success (sorry), I then contacted a couple of other owners at nearby locations and received equally enthusiastic responses.
There's plenty left; easily enough to last until the next round of milling takes place I'd imagine – unless any of the owners start to host curry nights in their woodlands!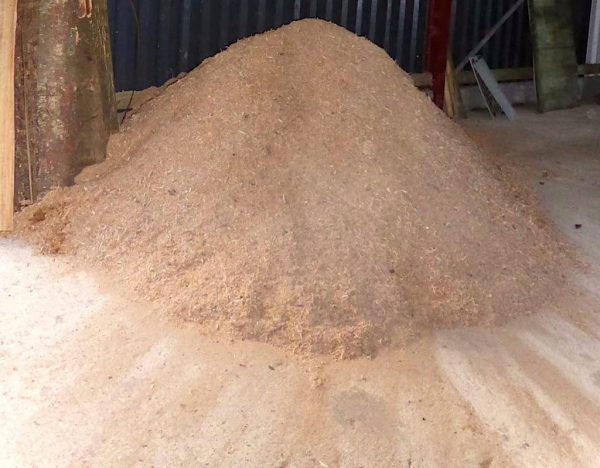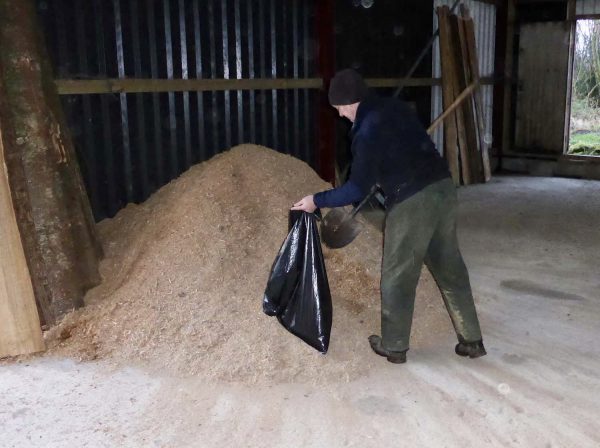 * Details of the woodland containing the forestry barn can be viewed at: https://www.woodlands.co.uk/buying-a-wood/cornwall-and-west-devon/rosebank-wood/.
---
---
Leave a comment