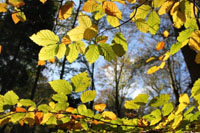 Photographer Natali Brown introduces us to her wood in the first installment of her stunning photographic diary.  These are her first photos taken after "moving in" in the Autumn.  More of the wood in snow to come ... 
This is my first blog in the series called Seasons. As a local photographer based in Witham, Essex I have recently started to photograph the woodlands in the surrounding areas. Born and raised in South Africa, over the past 15 years I enjoyed many disciplines in photography as an amateur photographer, however my passion lies with nature, landscape and lifestyle photography.  I can honestly say that it was Oaters Wood that inspired me to take up photography in earnest.
Whilst driving past Oaters Wood one sunny morning in spring, I could not help but stop and capture the breathtaking display of bluebells. Four rolls of film later and I was hooked!
On a recent walk through the woods I was amazed to discover a totally different side to Oaters Wood with its beautiful display of autumn colours. All different shades of brown, orange, green, yellow and red make up a spectacular visual display.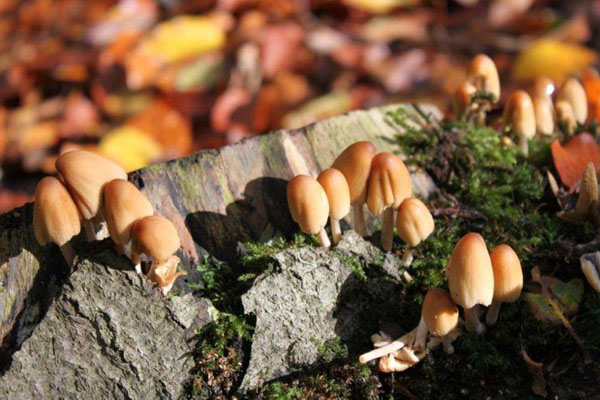 Walking through the woods you get the feeling that this is a very special place. As you stand quietly and listen you can almost hear the ancient oaks sigh as the wind rustles through their leaves and you cannot but wonder what stories they have to tell about generations past.
With the leaves falling from the trees you feel as if walking on a soft leafy carpet, dotted with splashes of spongy green moss.  The wood has hidden treasures around every corner ... lovely mature ferns in shades of green and brown with oaks, hornbeam, sweet chestnut and ash making up this wonderful varied deciduous woodland. Here and there you will see the appearance of the occasional conifer tree. It is also a haven for various different species of fungi (for example, Coprinus Micaceus - The Glistening Ink Cap) growing from tree stumps and fallen branches - these are noticeable in abundance.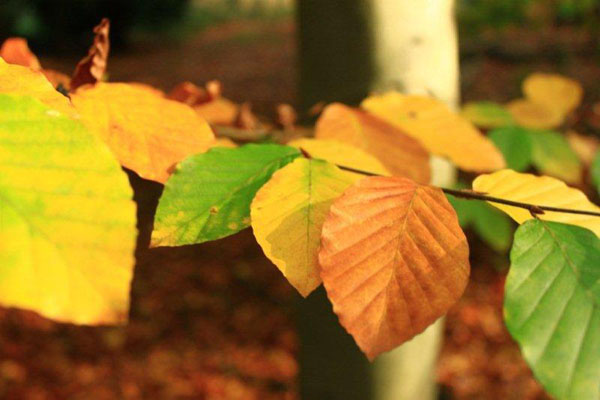 As you walk down the track further into the woods you get a sense of peace and tranquillity. A grey squirrel made its' appearance  - but perhaps suffered from a mild case of stage fright and decided to high tail it out of there. Maybe another day ... In the meantime, please read the blog by Mike posted on 26 September 2006 about some interesting facts on the red and grey squirrel. https://www.woodlands.co.uk/blog/conservation/red-squirrel-grey-squirrel/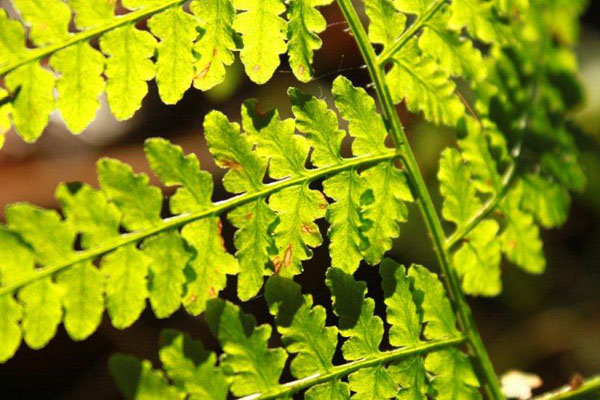 I look forward photographing the woods in Winter, in Spring and in Summer and to tell you a bit more about the seasonal changes of the wood. This is truly a wonderful place that should be preserved and protected for generations to come.
Should you be interested to view and/or purchase any of the photographs taken at Oaters Wood, please visit my website at www.natalibrownphotography.com or contact me direct on 07939 107638.
To see all of Natali's Autumn photos of Oaters Wood click on the slideshow above.  You can watch in full screen mode by clicking on the icon in the bottom right-hand corner.
There are more woodlands like this one for sale at this location.  For more details visit the East Anglia  section of our website.
Leave a comment
Subscribe to our blog email updates
Managing Your Woodland for Wildlife
A new book on encouraging biodiversity in your woodland. Available free here »