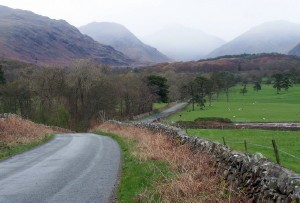 One day, back in May 2014, I had come over from Eskdale, to Wasdale, to photograph Wastwater and the surrounding fells. Only two months previously, I had seen Wastwater for the first time, having been part of a failed expedition to find it, some 38 years previously (don't ask!)   Returning along the road, up the valley, I saw a 'woodland for sale' sign. "A nice location", I thought, as I walked past. I had no serious thoughts until an internet search, in October 2015, took me to the Woodlands.co.uk website.
I still can't remember how I got there, but probably via a link from another link. With another visit to Eskdale imminent, out of curiousity, I looked to see whether there were any nearby woods for sale. Imagine my surprise when I found three plots of woodland for sale in Wasdale, and recalled the sighting of the previous year.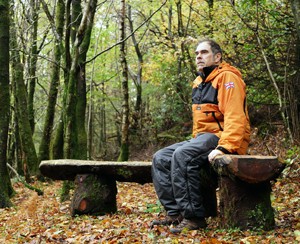 It was one of those 'eureka' moments. For some years, the idea of having a property either in North Wales, or Cumbria, had flitted through my mind on many occasions, and I had spent very many hours looking at on-line details of cottages, each time to dismiss the idea as 'cost of upkeep, need to let out and reduced availability to myself' etc'. I suddenly realised that owning a woodland would give me a little patch of Cumbria, where I could 'borrow' some lake and mountain views, without the worries of property maintenance. A bit of a trek, from my Eskdale base, but the walk either over the fells, or via the road would hopefully help to keep me fit!   The walk, by road, was at least a mile longer, but about ten minutes quicker.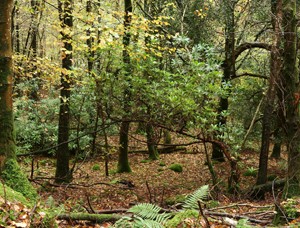 One of the three plots of woodland looked to be suitable, being away from the road and therefore removing worries about the possibility of a tree falling and causing a blockage. It also seemed to be the most interesting, with a combination of a slope, and flatter areas. Also, as far as I could establish, it might need only minimal maintenance. My trips to Eskdale, over the previous three years, had seen me documenting the highs and lows of the red squirrel colony which lived close to the Forest How Guest House (book scheduled for publication in 2016). Latterly, I had carried out some woodland maintenance in two very different nearby Eskdale woodlands, with a view to improving access both for humans and wildlife. This resulted in close encounters with a male roe deer that used the paths which I opened up, and sheltered behind re-growing rhododendron which I had coppiced. Also, red squirrels regularly used a sleeper boardwalk through a very wet wood; sometimes running towards me, sometimes following, knowing that I would probably leave food at certain locations.
Whether Snighow Wood had visiting red squirrels was far from certain; but my plan, should the wood appear suitable, would be to maintain it as a wildlife habitat. So, my October 2015 visit to Eskdale included an hour or so spent exploring the wood, and considering the options. I deliberately went on a day following heavy rain, to see how the woodland drained. I was pleased to find it dry underfoot. From a human perspective, much of the wood looked interesting. The denser part, whilst not so appealing, would certainly suit wildlife better. I could see the potential, so quickly decided that I wanted to proceed with purchase, once a couple of queries had been resolved to my satisfaction, and I had checked details of the neighbouring woods, on-line, to establish likely tree species.
I visited again, in late November, photographing the more interesting views, and the boundary positions. The purchase was completed, just prior to Christmas 2015. Planning ahead, I added a codicil to my will, leaving the woodland to the Red Squirrel Survival Trust (registered charity), to ensure that the habitat would always be suitably maintained for red squirrels.
---
Addendum - October 2016.
The above first appeared in February this year - but we are reposting it BUT now complete with SQUIRREL video.
Having cleared the few nuts which were in the feeder, the squirrel returned for one final check.  An exciting day, as this was the first sighting of a red squirrel in my wood.   Sept, 2016.
---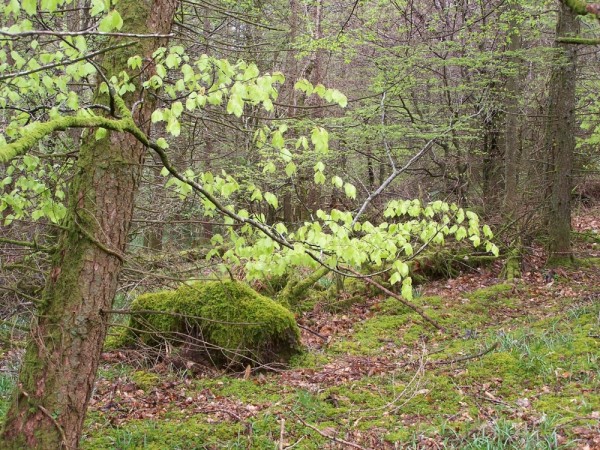 ---
---
Leave a comment