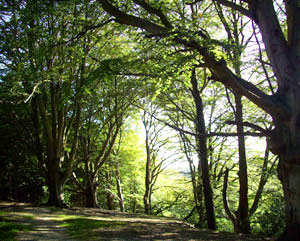 Today (2 April 2013) saw the first day of operation of a new Welsh Government Sponsored Body, Natural Resources Wales. From 1 April 2013 three organisations, the Forestry Commission Wales, the Countryside Council for Wales, and the Environment Agency Wales, merged, and the new organisation has also taken over a few responsibilities previously managed by the Welsh Government.  The merger has created the largest Welsh Government Sponsored Body, with more than 2000 employees.
Initially, it is business as usual for every customer and supplier. The legacy organisations had written to explain what would happen from 1 April (which in the short term means nothing will change as all grants and contracts simply roll forward into the new organisation). However, the new Chief Executive, Emyr Roberts has promised a 'fresh approach and new direction' for the organisation, 'to make the environment do more for the people, economy, and wildlife of Wales'. Bringing all of these areas together offers the opportunity not only for greater efficiency and economies, but also the opportunity for new approaches and policies.
Not all see this as a good move, with fears of under-representation of some interests in policy making, and it remains to be seen what it will mean for the 300,000 acres of woodlands under their control. However, we will surely see new initiatives emerge as the organisations find their feet within the new structure.
Leave a comment
Subscribe to our blog email updates
Managing Your Woodland for Wildlife
A new book on encouraging biodiversity in your woodland. Available free here »