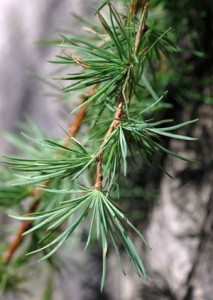 (The % of land covered by woodland or forests varies tremendously from country to country - throughout Europe.   The nordic countries such as Norway and Sweden, have large forests and therefore a high % cover, but others such as the U.K., Ireland and the Netherlands are amongst the least 'wooded'.
At present, the % woodland in the Netherlands is about 11%.  In part, this is due to the fact that the Netherlands is Europe's most densely populated country (with 394 people per square kilometer).  There is a network of small and medium sized cities spread across the country; much of the land is used for agriculture.  However, the State Forestry Commision has developed a (3 billion euro) plan to increase the country's wooded / forested areas by some 100,000 hectares.  This would represent an increase of some 25% in the wooded area.
Planting will occur in some of the unbuilt land near to Rotterdam, Amsterdam, The Hague and Utrecht (the largest cities)  and also on a large tract of peaty land near the German border (Drenthe).  In addition to planting in such areas, existing woodland would be added to and there is a scheme to create temporary green areas - e.g. planting fast growing trees on ex-industrial land or in fields that are lying fallow.  These could be handed back for agricultural use or development at a later stage - but it might be possible to create a dynamic, changing matrix that would allow for a generation of tree growth and then re-use for other purposes.
Such schemes would boost
domestic timber production,
reduce carbon emissions (more trees to absorb carbon dioxide) and also
provide areas for leisure activities (walking, cycling)
Leave a comment
Subscribe to our blog email updates
Managing Your Woodland for Wildlife
A new book on encouraging biodiversity in your woodland. Available free here »