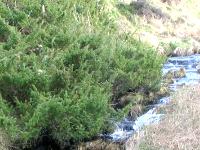 A recent study by Plantlife has shown that Junipers are disappearing from the UK countryside. Juniper is one of our three native conifers, the other two being Yew and Scots Pine.
Juniper was once valued as a source of firewood and the oil from the berries was used in the making of gin (now much of the oil is imported from Hungary). This usage ensured a reasonable turnover of the trees. With changes in land management, grazing patterns etc many of the Juniper trees are now old. There are not enough fertile, female trees (Juniper is dioecious) to ensure berry and seed production.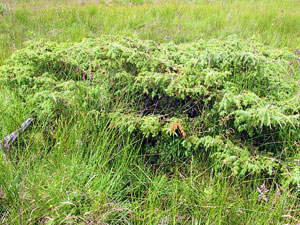 The seed takes two summers to ripen and once in the ground, it may take two years for it to germinate. Throughout this time, the seed is at risk of being eaten by voles or insects. (n.b. Juniper can be propagated by hardwood cuttings.)
As there is concern about Juniper, a species action plan has been formulated. Further details on Juniper and its distribution may be found at Plantlife as can advice on the management of uplands for Juniper.
---
---
Leave a comment