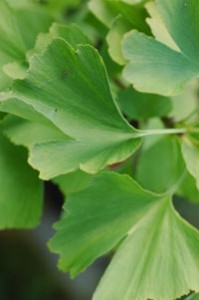 Hidden off the A3 and behind Guildford, the University of Surrey has an amazing collection of unusual trees. These have been planted regularly since the university located here in the 1960s and include Pecan and single-leafed pine.
On Saturday 28th October the renowned tree expert, Keith Rushforth guided a tour around the 1600 trees, many of which were planted as commemorative trees for graduations, marriages, retirements, births and deaths. Keith is extraordinarily knowledgeable, he's not just good at identifying trees, he's very good at explaining how best to identify trees and how trees fit into the various tree families. He explained where in the world unusual trees can be found as natives. Surprisingly perhaps, his initial approach to tree identification is to look at the form of the twig and at the fruit, only examining bark and leaves afterwards. Keith has written about 10 books and you can find out more about him at his website.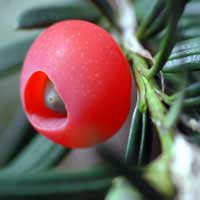 Keith Rushforth surprised us by eating the outer part of a yew berry. Although 99% of a yew tree is highly poisonous this part is edible – as long as one doesn't eat the kernel. This was a good party trick for foresters but not one I personally feel confident enough to try. Keith identified White Mulberry, Black Mulberry (best fruit), single-leaved Ash, Buckthorn, Armenian Oak, Japanese Shrub Lime, Chinese Hackberry and the Dove Tree.
Surrey is a very tree-lined county with 22% tree cover compared to an average for England of about 8.7%. It is home to some really very notable tree collections including RHS Wisley, Windsor Great Park, Winkworth Arboretum and, of course, Kew Gardens. This particular trip down to Surrey was attended by RFS members from as far away as Wales but organised by Paul Akers of the London division of the Royal Forestry Society. Walks like this are organised in all parts of the country by the RFS and are free to members. All buyers of woodlands from woodlands.co.uk are joined up to the RFS for the first year automatically and for free.
---
---
Leave a comment