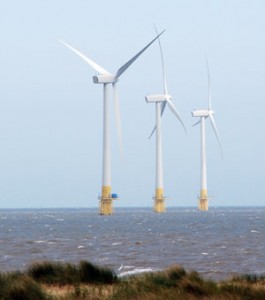 People respond emotionally to wind turbines but seem happy to see their neighbours installing solar panels. This acceptance of solar made me keen to install solar panels at home, which we have just done.
The process has taught me a lot, not least because it showed me how ignorant I was about the economics of domestic energy use - whilst we all know the cost of petrol few of us are aware of the price of a unit of domestic electricity - maybe physical volumes are easier to understand than something that goes down wires and is measured in confusing units.
Our 19 solar panels produce about 3.5 kilowatts, so if our annual production is about 1,000 hours we should produce 3,500 kwH of energy which turns out to be a high proportion of our domestic useage. Many British homes consume about this amount each year, so if I am able keep our consumption down we might even become net exporters.
Producing renewable energy has a surprising and almost miraculous effect on the producer which other observers have confirmed: one might think that people who generate electricity would become profligate in their energy use, but in fact the opposite effect is much more common. When you know how hard it is to generate power you tend to want to reduce your own consumption. In my case, I have replaced all our light bulbs with low energy bulbs.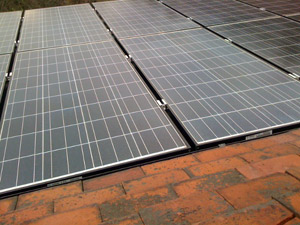 The effect on consumption is amazing - many of the 50 watt bulbs have been replaced with 5 watt bulbs which give out a similar amount of light - yes that's right they use one tenth as much electricity! It's amazing how many people worry about turning lights off while those lights that they are using consume ten times as much as they need to. But whilst all this economising is very worthwhile it does not capture the main area of energy consumption in most British homes which is heating - to put this in perspective my own annual energy bills look like this: electricity - 6,000, gas 24,000. (all in kilowatt hours). That's right, we use 4 times as much energy for heating as we do for lighting.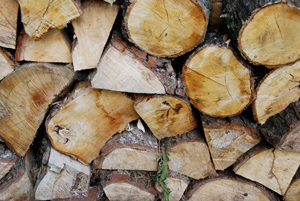 This high cost of heating explains why the really big energy savings are to be made in insulation and heating systems and it also explains why the Forestry Commission and others feel that woodfuel use is so important. For many people one reason for buying a wood of their own is that they can grow their own woodfuel (and of course the process of collecting and processing also creates "warmth" through exercise). But there are interesting comparisons to be made between the economics of solar and woodfuel which you gather from your own woodland. First of all the solar panels will use the sun more efficiently than trees do. Panels can collect about 20% of the energy that lands on them compared to a theoretical physical maximum of about 27%.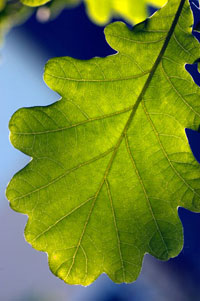 By contrast only 2% of solar energy which lands on plants is used and much of that is not converted into timber. So the trees convert vastly less of the sun's energy but they are, of course, covering a far larger surface area of land. So how much useable timber is produced from a woodland? Foresters measure this in terms of "yield class" -  where a woodland of yield class 10, for example, produces 10 tonnes per hectare each year. This means that a 7.5 acre woodland (3 hectares) might grow 30 tonnes of timber each year. Excluding the summer months that's about a tonne of firewood each week, which is more than would be needed for heating a single dwelling. That firewood can be looked at in terms of its calorific value where in principle a tonne of firewood can produce about 4,000 kwH, so to heat a house like mine you would need about 6 tonnes of firewood each year, which is the timber grown on about 1.5 to 2 acres of woodland.
Having used firewood in the past for heating,  I know that  production of woodfuel such as logs makes you much more careful not to waste energy. It would seem sensible for the government to incorporate this observation into energy policy: if the government wants to see the population save energy through insulation and use of more economical appliances, it should perhaps have a policy of encouraging as many individuals as possible to become producers of green energy - including encouraging people to grow their own woodfuel.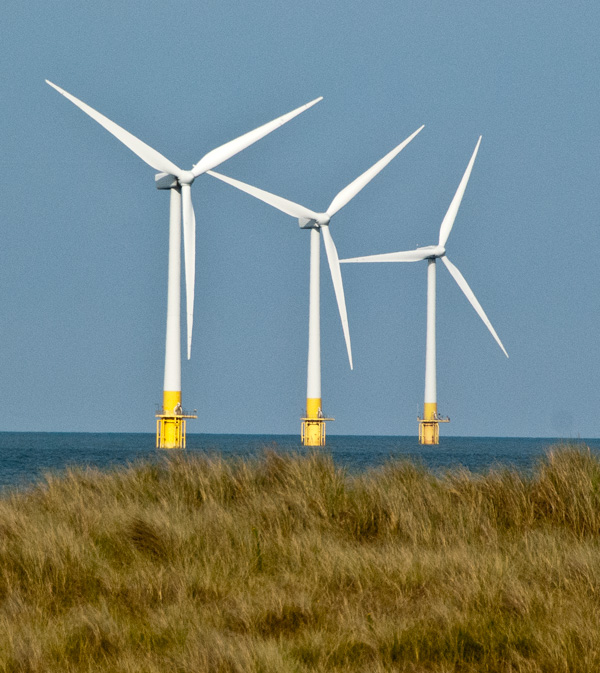 Comments are closed for this post.
Leave a comment
Subscribe to our blog email updates
Managing Your Woodland for Wildlife
A new book on encouraging biodiversity in your woodland. Available free here »