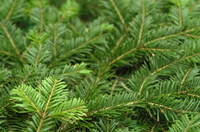 Can you tell your SSSI from your SNCI?  People working with woodlands easily fall into using jargon.  At woodlands.co.uk we try to steer clear of these terms, but even we find ourselves slipping into jargon sometimes, so here's Part 1 of our "jargon-buster", a list of commonly used acronyms with a short explanation.  Next week, some commonly used forestry terms. 
AONB  This means an Area of Outstanding Natural Beauty and is a planning designation which gives planners more power to refuse any development which might spoil an area.
BOAT  Byway open to all traffic.  Usually a track along which the public have rights to walk, ride horses and take motorised vehicles.
EWGS    The English Woodland Grant Scheme, run by the Forestry Commission, involves managing your woodland according to an agreed written-down management plan in exchange for some grant money.  There are similar schemes for Wales and Scotland. 
 NVC   National Vegetation Classification, a phytosociological (distribution of plants) classification of terrestrial and freshwater vegetation, including within woodlands. 
PAWS Plantations on Ancient Woodland Sites.  A scheme to restore ancient woodland to native, broadleaf cover from non-native plantation, often conifer. 
RUPP   Road used as a public path.  On 2 May 2006 in England all RUPPs were automatically reclassified as Restricted Byways with a right of way on foot, horseback, pedal cycle or in a non-mechanically propelled vehicle such as a horse-drawn carriage. 
SAC  Special Areas of Conservation are internationally protected sites designated under the EC Habitats Directive. Article 3 of the Habitats Directive requires the establishment of a European network of important high-quality conservation sites. 
SNCI  Site of Nature Conservation Interest, also known as County Wildlife Site – designation by County Wildlife Trusts and Local Authorities.   Sites that are recognised for their importance to biodiversity conservation.  May be designated nationally, or by the local authority - unlikely to affect permission for woodland operations, other than any requiring planning consent. Has planning implications.
 SPA  Special Protection Areas.  An area of international importance for the conservation of wild birds, classified under the EC Conservation of Wild Birds Directive. 
SSSI  Site of Special Scientific Interest. Statutory designation of our finest wildlife sites not already designated as nature reserves.   Covers about 10% of England and Wales. Designated by Natural England. This designation protects a site against certain operations and is sometimes put onto woodlands  - usually to protect particular species of ground flora. An SSSI can also be used to protect geological features. 
TPO  Tree Preservation Order.  This protects trees over a defined area and means that where there is a TPO you will need the local authority's permission to remove a tree or perform any tree surgery.  However if you have a grant scheme which applies to your woodland (such as an English Woodland Grant Scheme) this will override the TPO. 
---
---
Leave a comment