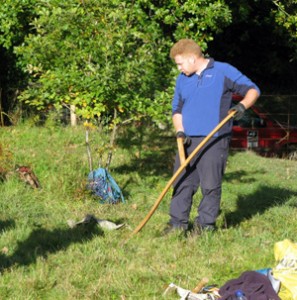 Sion Jinkinson has two aims in life: to promote biodiversity and to keep traditional crafts alive. So scything old churchyards satisfies both objectives - these churchyards are often neglected habitats which are havens for wildlife and scything means the grass is cut unevenly and not too short.
This is part of The North Wales Wildlife Trust's "Living Churchyards" project and has led to a way of baling up the cuttings into what Sion calls "Holy Hay Bales". Instead of relying on mechanised large-scale baling machines he uses a manual hay baler (as pictured below).  These are a sort of alternative technology which is now also adopted in Africa and plans for such balers are available on the internet.
One example is here:
http://www.appropedia.org/A_Hand_Powered_Hay_and_Leaf_Baler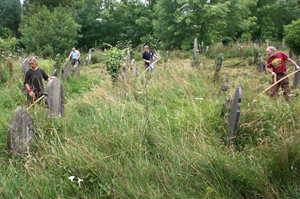 But Sion also organises community scything events, pointing out that strimmers are loud and antisocial.   "With community scything people can talk as they work and it becomes a social activity," he says.  Details of Sion's workshops on scything can be accessed here
The stereotypical english scythe has a long handle and blade but many people favour a scythe with a shorter blade which is easier to use and more effective for grassy areas in churchyards - he uses Austrian Scythes which are, incidentally, supplied by veteran land campaigner Simon Fairlie through www.thescytheshop.co.uk. These are light and easy to use and to maintain.
You can see some pictures of very impressive scything at Simon's Scything festival page: www.thescytheshop.co.uk/festival.html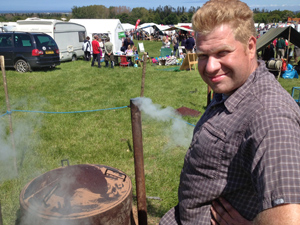 Enthusiasm for woodland management has driven Sion into charcoal burning schemes and with his partner, Becky, he runs courses - email him at [email protected] if you are interested in a charcoal burning course in North Wales or a community scything day. Becky and Sion are planning to buy a woodland of their own in North Wales to create a working wood and to run a forest school. Meanwhile it's off to mow a ... churchyard and create Holy Bales.
Further details of getting involved with the Living Churchyards project can be found here : http://www.caringforgodsacre.org.uk/index.php/national-info/churchyard-projects-from-around-the-country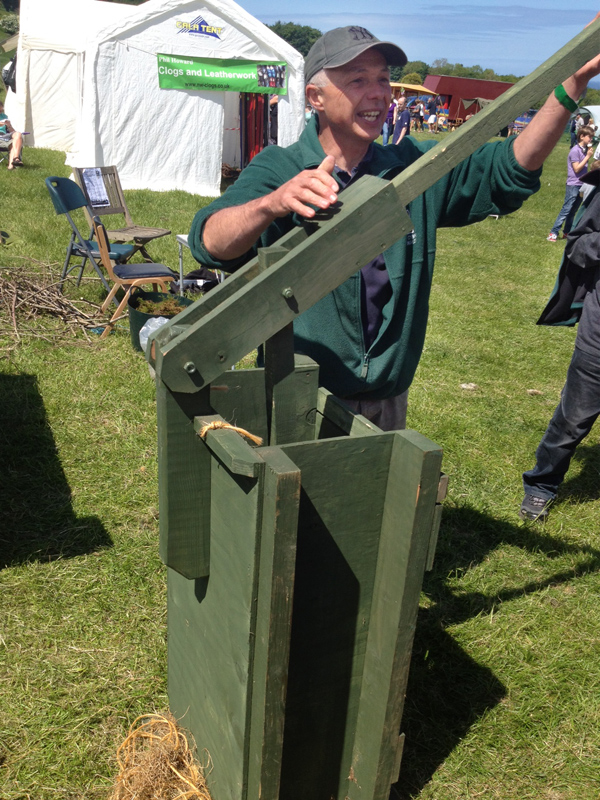 Leave a comment
Subscribe to our blog email updates
Managing Your Woodland for Wildlife
A new book on encouraging biodiversity in your woodland. Available free here »