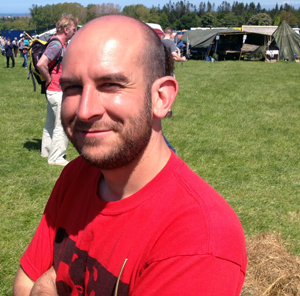 The North Wales Wildlife Trust has reserves where it is trying to involve the public but also wants to encourage long-eared owls to breed. Surprisingly, perhaps, long-eared owls do not build their own nests and there are only about 2,000 pairs, usually adopting unused nests of other species.
These owls are threatened by the growing population of buzzards and corvids, so Jonny Hulson and his colleagues from NWWT are working to encourage the owls to nest, by getting the public to build nests with wire, twigs and moss, as shown in the picture below.  Jonny hopes that the nests will also be used by hobbys and merlins.
The nests are placed 10-15 feet up in suitable trees, which usually means scots pine but some deciduous trees can also be used such as beech or oak.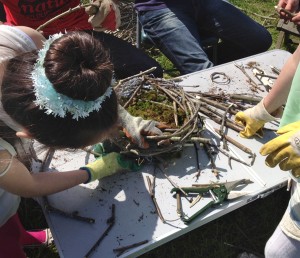 Although the long-eared owls prefer "proper" woodlands they can use shelter belts or small copses, but they certainly wouldn't nest in an isolated tree and they prefer to be near to their hunting grounds. The dynamics of corvids, buzzards and owls are interesting in that owls are helped by the buzzards being mobbed by corvids, but the buzzards are winning at the moment.   The buzzards are voracious and are now so widespread in Wales that they are said to be present in every "breeding square", meaning every one kilometer square section.
These nests were made at the Woodfest Wales event held at the Kinmel Estate at the beginning of June 2013 and will be used by the North Wales Wildlife Trust at its reserves. They have an active programme of woodland events and Jonny Hulson is one of their explainers:
http://www.northwaleswildlifetrust.org.uk/english/events.php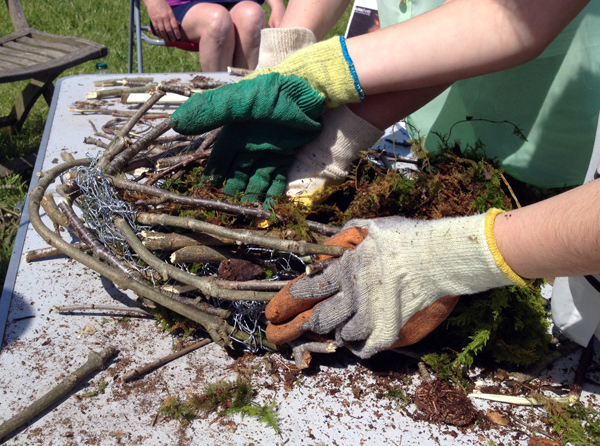 Leave a comment
Subscribe to our blog email updates
Managing Your Woodland for Wildlife
A new book on encouraging biodiversity in your woodland. Available free here »