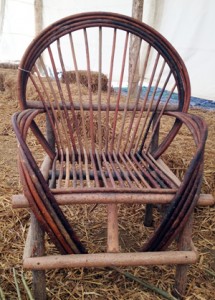 Two days of outdoor chair-making would be some people's idea of heaven. Dominic Parrette finds such people and teaches them to make armchairs from willow. The course that I visited had three people on it and took 2 days.  It was not only about learning how to work the willow,  but  also ending up with a finished chair.
The willow is grown locally and it is cut about 2 months before being used,  so that it's still wet enough to bend but not too brittle. Bending is done by putting the willow branches on a round former, which Dominic made from an old cable drum. In effect,  the drum is for pre-bending which prepares the willow branches to be shaped into arms and supports for the back of the chair, compressing the fibres on the inside of the bend and stretching them on the outside. Asked how he got into making willow chairs, Dominic explains, "I used to go on a lot of courses and decided that I could teach. I take up to eight people on a course but also supply growing willow. I've put everything on my website at sussexwillow.co.uk."
All the people on the course were given it as a birthday present, but Ben confided in me that, "I know that it cost £125 for the two days and is really good value." He loves the course because of the satisfaction of learning about materials and "getting something useful done."
These willow chairs are fixed together with nails but to avoid splitting the wood the chair-makers have to pre-drill the willow with cordless drills. John, Ben and Diane are on the course to learn how to do something useful - "sitting on a chair that you've made yourself is as satisfying as eating your own cooking !"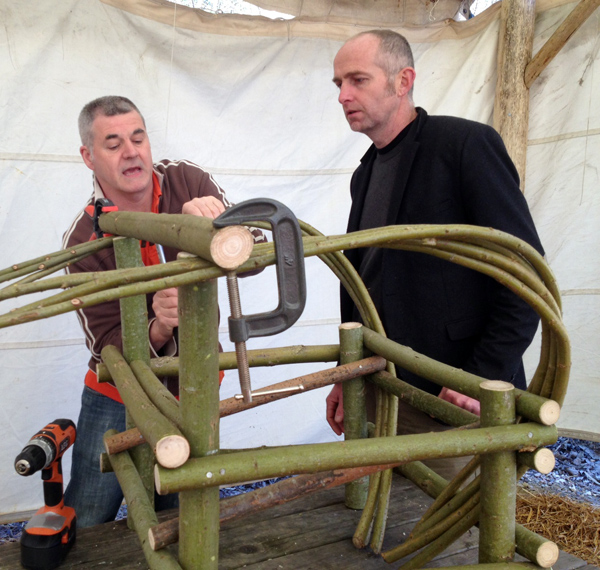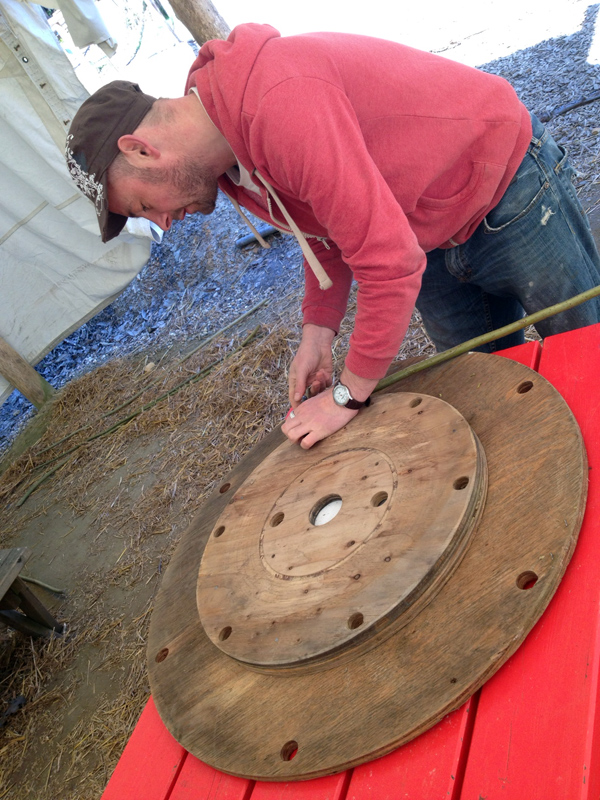 ---
---
Leave a comment