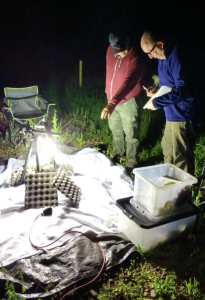 Nottinghamshire Wildlife Trust carried out a moth trapping evening at Cotgrave Forest on 4 August 2017. The event was hosted by one of the woodland owners. Neighbouring owners were invited along and the evening was supported by two local naturalists/ ecologists, Neil Pinder and Mike Hill.
The event yielded a total of 27 species, which is good given the recent unsettled weather. Although no particular rarities arrived at our moth trap, the diversity in colouring
and patterning of the moths was outstanding. This ranged from the mainly yellow Brimstone moth to the quite large and numerous Large Yellow Underwing, both of which came to our trap early on.
We also saw the Blood-vein and Peach Blossom; the latter arrived at the sugar mix we painted on a nearby fence post. Both have very beautiful markings. Further information on the moths mentioned can be found on the UK Moths website https://www.ukmoths.org.uk/
Nottinghamshire Wildlife Trust is the county's largest environmental charity - run by local people for the benefit of local wildlife. We manage 67 nature reserves, champion nature and inspire adults and children about the natural world. We are working to create a Living Landscape for Nottinghamshire and Cotgrave Forest is one of the 'focal areas', identified by the Rushcliffe local nature partnership (RNCSIG). We are currently working up a project focused on Cotgrave Forest and it sourroundings. As part of this, we are offering support to woodland owners in managing their sites for wildlife and will be offering a free woodland training course for them in the autumn. http://www.nottinghamshirewildlife.org/.
Written by : Ben Driver, Southern Conservation Officer, Nottinghamshire Wildlife Trust
[Headline photo : Woodland owner Derek Maynard (left) and Mike Hill (right)]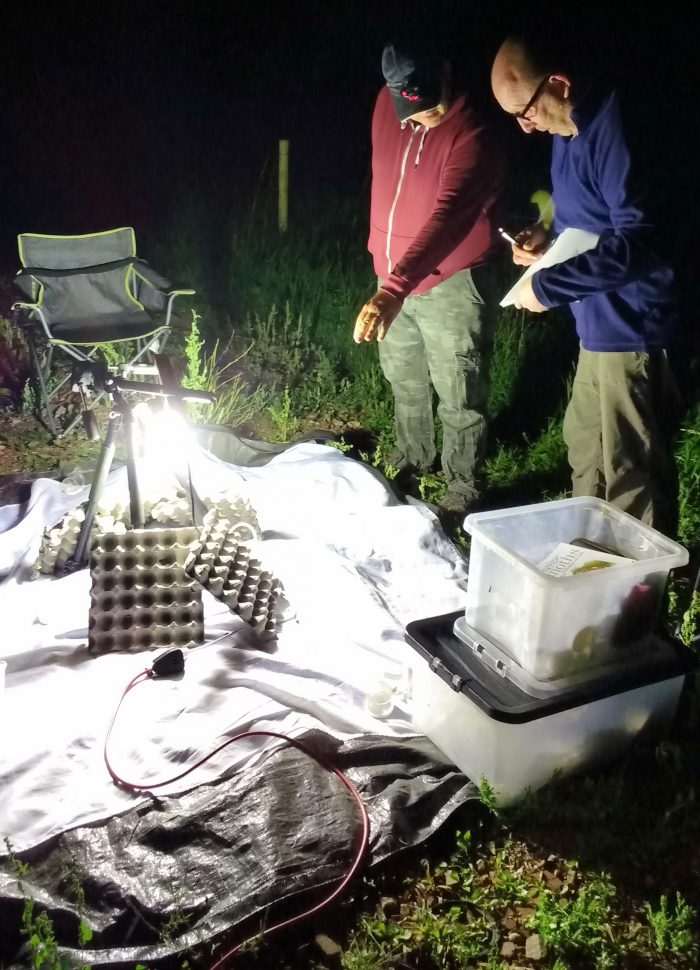 Leave a comment
Subscribe to our blog email updates
Managing Your Woodland for Wildlife
A new book on encouraging biodiversity in your woodland. Available free here »