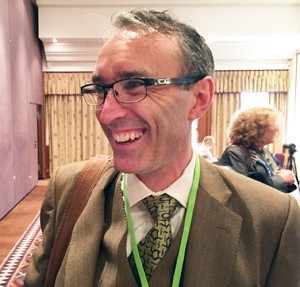 Gabriel Hemery of the Sylva Foundation has a deep interest in how woodland owners behave.  He wants to know what's really happening out there so he's been asking people - particularly about how they are responding to environmental change.  Bearing in mind that 92% of British deciduous woodlands are privately owned, Dr Gabriel Hemery points out that it's worth finding out about the attitudes of woodland owners and their managers. Recently he got the views of about 1,500 of those with an interest in woodlands.  It's the British Woodlands Resilience Survey and some of the results were surprising.
Of the owners, fewer than half of them believe that climate change will "substantially affect forestry" whereas professionals are much less sanguine and at least 70% of them think woodlands will be substantially affected by climate change.   But ironically, perhaps the vast majority (90%) of owners say they have have experienced in their woodland some sort of climate-related damage in the last 10 years - whether it's storm damage, flooding or forest fire.
In recent years there has been lots of talk about biosecurity - encouraging visitors to dip boots and tools into disinfectant to prevent the spread of disease - but do people bother much with this?  Gabriel Hemery wanted to know, so he asked owners and managers whether they provide biosecurity measures and he found that only 7% ever do and even for tree nurseries these measures are only used by about 30% of nurserymen/nurserywomen.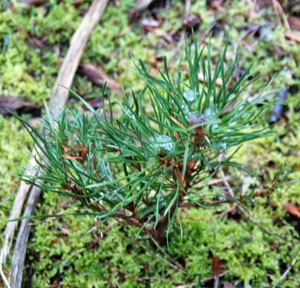 To make woodlands resistant to environmental change, including climate change, most foresters think that more species diversity is important and that the provenance of saplings for new plantings is important.  Gabriel found that only about half of owners and managers bother to ask nurseries about the source of the young trees they buy -  least the nurseries are more conscious of the issue and apparently three quarters of them tell their buyers the provenance of saplings and planting material.
Reflecting on his own experience of planting trees near his house 20 years ago, Gabriel says he loves commuting by foot under an avenue of lime trees that he planted.  At the same time he also planted 15,000 ash trees and now believes that ash dieback will probably destroy a good proportion of these - so environmental change has certainly affected him directly.
---
---
Leave a comment