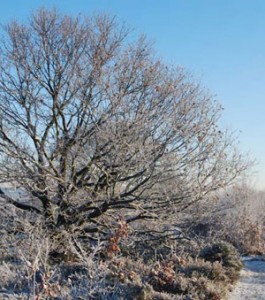 We have now switched over to British Summer Time but the weather is still decidedly 'wintery'.  We have experienced the coldest March in decades, and the coldest end to March in over a hundred years.  Indeed, March has been colder than the preceding winter months. A blackthorn winter if there ever was.  The impact of this weather on wildlife could be far reaching.
Bird populations are likely to suffer – migratory birds are scarce (such as the swallow) and for those that do arrive, there is little food .  There are few insects, beetles, slugs, worms or caterpillars.  The lack of food will also affect resident birds, such as robin and blackbird.   Barn owls are particularly affected by extended winter periods – as they cannot find prey. The breeding season for most birds will probably be reduced , only one brood of young will be possible in a truncated Spring and Summer period. Sea birds have not escaped unscathed - due to storms at sea, there have been increased mortalities of  birds, such as puffins.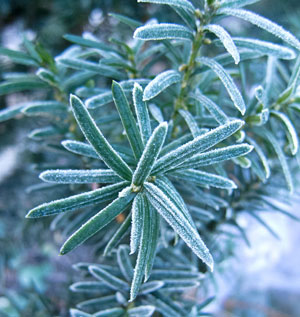 The extended period of cold temperature will affect the hibernation of mammals such as hedgehogs; they will not have the reserves to see them through the 'prolonged cold spell'.  The same may apply to certain amphibians.  Though some frogs have laid spawn – sub-zero temperatures and ice formation have killed off the eggs.
However, orchard owners are looking forward to a better harvest than last year.  Last year, the early warmth (20oC in March) encouraged the fruit trees into flower, but the subsequent wet and colder weather meant that pollinators were not active (bumblebees in particular require warm, dry weather) and fruit formation was poor.   The present cold weather means flowering / blossom is delayed and hopefully there will be greater synchrony between flowers and (pollinating) insects.
Leave a comment
Subscribe to our blog email updates
Managing Your Woodland for Wildlife
A new book on encouraging biodiversity in your woodland. Available free here »