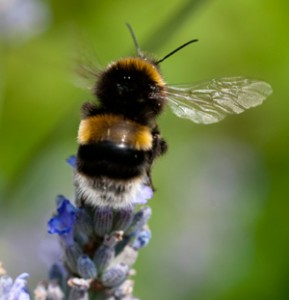 Sadly, many ordinary gardens in the UK's cities are vanishing. Front gardens are used to create off-road parking areas, whilst many large back gardens are being sold for housing developments. The London Wildlife Trust offers some suggestions on mitigating the effects of the loss of such areas. By maintaining wildlife havens in towns and cities, we can help many animal species – such as sparrows, hedgehogs, thrushes, bumblebees and stag beetles. You can also help in the London Wildlife Trust's garden wildlife survey and stag beetle hunt.
If you live in London, you can register with the London Wildlife Trust and receive a free wildlife gardening pack , which is full of information on gardening for butterflies and birds, wildlife on walls, creating a mini-meadow and pond building. For pictures of a London wildlife garden, and some personal observations on wildlife gardening, visit A Wildlife-friendly London Garden at http://www.foxleas.com/.
Do you know of similar schemes in your area? If so, let us know in the comments.
Leave a comment
Subscribe to our blog email updates
Managing Your Woodland for Wildlife
A new book on encouraging biodiversity in your woodland. Available free here »