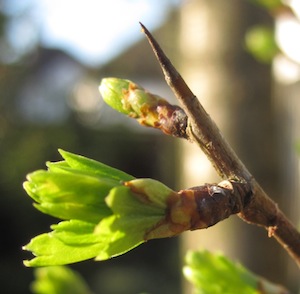 Some 100 years ago, the Society for the Promotion of Nature Reserves (SPNR) was established through the efforts of Charles Rothschild.  Its purpose was "To urge by means of the press, by personal effort, and by correspondence with local  societies and  individuals, the  desirability of preserving  in perpetuity  sites suitable f or nature reserves, which  sites are to be handed over to the National Trust under special conditions " 
Charles was the son of the first baron Rothschild and a member of the banking dynasty. He had an abiding interest in natural history, and whilst at school (Harrow) he published a paper on "Harrow Butterflies and moths", in conjunction with J L Bonhote.  He became head of N M Rothschild and Sons but even whilst working, he vigorously pursued his interest in the natural world.
He collected avidly himself and was able to pay others to collect for him – particularly fleas.  His interest in fleas eventually lead to a collection of some 30,000 species!  His estate in Northamptonshire was managed in such a way as to encourage populations of butterflies.  Charles appreciated that it was necessary to 'cherish' and conserve ecosystems and habitats if one wishes to conserve species.  To this end, he bought Wicken Fen in 1899 and gave it to the newly established National Trust.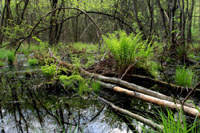 In 1912, he (and others such as W R Ogilvie-Grant, F R. Henley and C E Pagan) formed the SPNR; one of its first projects was to identify (UK) sites that were of interest and in need of 'protection'.  This list (of some 280 sites) was published in 1915 and included places such as Miller's Dale and Askham Bog (this is now maintained by the Yorkshire Wildlife Trust).  Charles, died in 1923, but the SPNR / Rothschild connection was not lost as Walter (Charles' elder brother) was a member of the board and President from 1931.  The work and focus of SPNR was carried forward by Herbert Smith, and this period saw the establishment of some local conservation bodies / organisations.  Norfolk was one of the first county organizations involved in preservation of wildlife and ecosystems – Yorkshire and Lincolnshire followed later.
When Walter retired from banking, he established a zoo at Tring and amassed a huge collection of butterflies, beetles and bird's eggs.  When he died, the Rothschild association continued through the work and studies of Miriam Rothschild (daughter of Charles), who catalogued her father's flea collection – no mean task in itself, and she worked at Bletchley Park during the war.
In the post war period , the list of important sites produced by the SPNR formed the basis of a list of 'official' nature reserves and this time also saw the establishment of many County Naturalist Trusts.  The SPNR changed its name in 1976 to the Society for the Promotion of Nature Conservation (SPNC), then in 1981 it became the Royal Society for Nature Conservation (RSNC) and then 'finally' in 2004 it became the Royal Society of Wildlife Trusts (RSWT) – in order to reflect the relationship between the Society and the individual Wildlife Trusts.
So perhaps, there are some good bankers after all ……..
note : for a list of wildlife organisations click here
Leave a comment
Subscribe to our blog email updates
Managing Your Woodland for Wildlife
A new book on encouraging biodiversity in your woodland. Available free here »