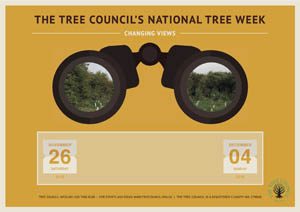 National Tree Week is approaching;  it is organised by The Tree Council.  This year, it runs from the 26th November to the 4th December.  This year's poster for the week is the headline image (opposite) *. The main aim of the week is to encourage the planting of trees.  Tree planting is important as many of our trees are now under threat, for example, bleeding canker and the leaf miner moth can attack Horse Chestnut, whilst the Ash is succumbing to Ash Dieback (Chalara).
The National Tree Week (and the Tree Council) has its origins back in the early 1970's, when Dutch Elm Disease had destroyed millions of elm trees across the country.  It ran with the message "Plant a tree in 73" and then "Plant some more in 74".  The Tree Council is an umbrella body that promotes the planting, preservation and care of trees - it has many constituent organisations.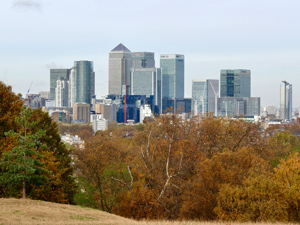 Trees are important to us, not just as woodlands and part of the countryside but in our towns and cities.  Trees can soften the (sometimes) hard city landscape and provide a changing picture throughout the seasons.  Trees also help reduce  noise and reduce air pollution - absorbing some of the tiny particulates released by the exhausts of cars, lorries, buses etc.
Further details of the national tree week can be found here
and details of events in your area here 
---
* © The tree council.
---
---
Leave a comment