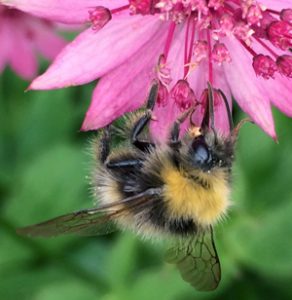 Recent research work at the University of Exeter (by Dr A Higginson) has suggested yet another reason for the decline in some bird and bumblebee populations - namely the loss of suitable nesting sites.  Clearly birds build nests but bumblebees establish colonies or nests too.
Bumblebee nest sites vary from species to species. The more common species prefer dry, dark cavities / holes but nests can turn up in a surprising variety of places.; for example - in abandoned rodent holes, or under sheds, or in compost heaps.  Some nest above ground making nests in long, thick grass, while others make nests in trees, bird boxes, and even lofts   Bumblebee nests vary considerably in size depending on the time of year and the species; a well-established nest can contain up to 400 bees.
The 'Exeter study' looked at the populations of some 200 bird species and 40 bumblebee species, making use of game theory to predict bird and behaviour when there was competition for available nesting sites.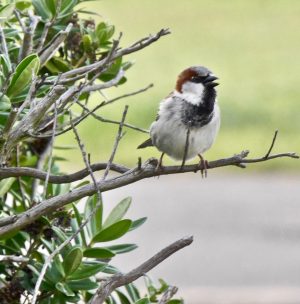 The number of nesting sites (for birds and bumblebees) has reduced as hedgerows and meadows have been lost in recent times.  The model developed predicts that birds and bumblebees that build nests early in the Spring are at an advantage compared to those who try to establish nests (and breeding) later; thus, large, early-nesting species such as great tits will be OK, but later nesting species such as tree sparrows will suffer a decline.
To date, many conservation methods have focussed on providing suitable food sources - for example, bee friendly flowers in gardens etc. but the restoration and creation of nest sites should now be considered a priority.  Some simple measures such as the delaying of hedge and verge cutting so that nests can be established would help stem the decline in many populations.
---
---
---
Leave a comment