Mignonette
---
Leaves and Stem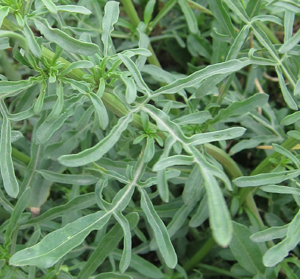 Mignonette is a hairless, sprawling, 'floppy' biennial.  Generally, it is about 12 inches tall but can be significantly taller / bigger.   There may be a basal rosette of leaves.
The leaves are deeply cut and have a pinnate appearance; the margin is wavy - see adjacent image.  The stem has a number of  ridges - see image below.
---
Flowers and Fruits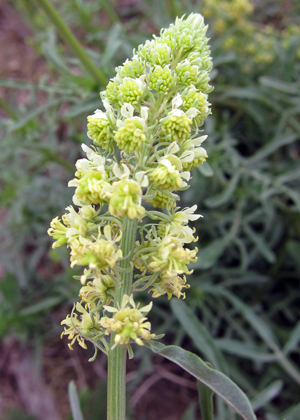 The flowers are a green yellow - with 6 sepals and 6 petals.   They are densely packed together to form a spike.
The upper pair of petals have lobes, and there are numerous stamens (between 12 and 20).